Crude oil under pressure on D1 timeframe
H4 timeframe confirms that bears are in control
Keep eye on Parabolic SAR and MACD
Three potential bearish targets identified on H4 chart
If the 83.94 level broken, H4 bearish scenario invalidated
Oil prices remain dominated by bears on the daily timeframe as the global commodity creates a lower top followed by a lower bottom.
This represents a downtrend that could send prices toward the weekly support level of 80.45. However, bulls have the potential to jump back into the scene by starting a correction wave with their goal none other than the weekly resistance level at 84.47.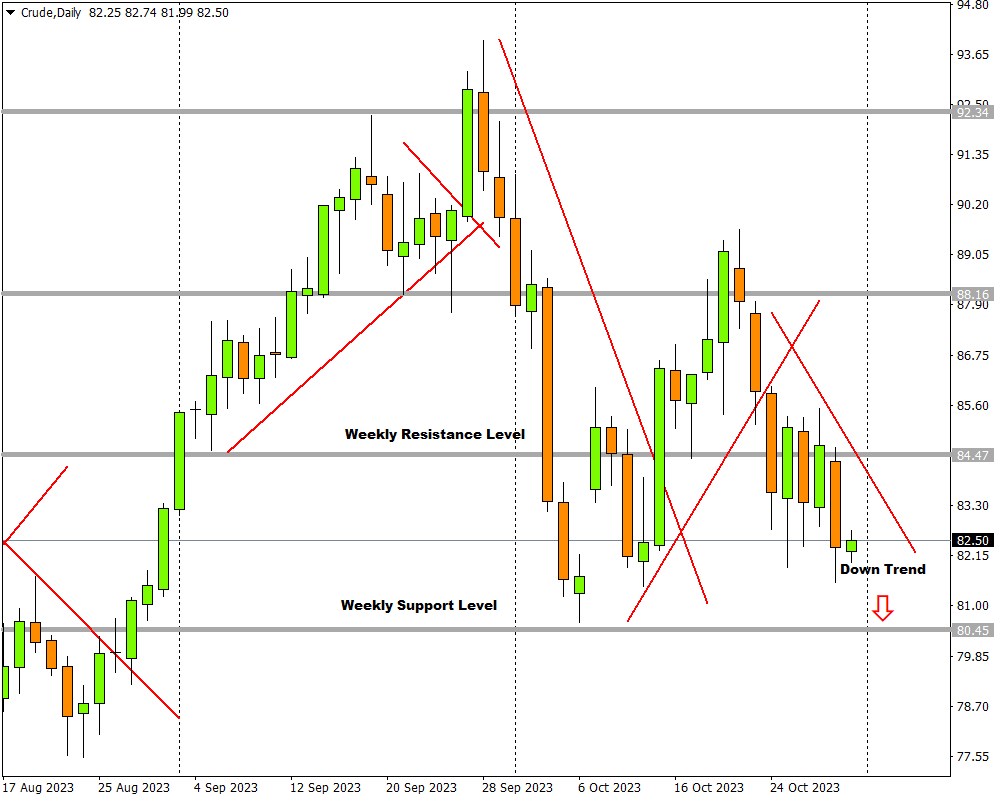 The H4 chart confirms that the bears are in charge with a downtrend in progress. Bulls started a correction wave in the downtrend with both the Parabolic SAR indicator and the Moving Average Convergence Divergence (MACD) oscillator sanctioning this direction. 
Attaching a modified Fibonacci tool to a trigger level near the last lower bottom at 81.46 and dragging it close to the top of a large bearish candle at 83.94, three possible targets can be established:
The first possible target is at 80.71 (Target 1), just before a weekly support level. This target will help with risk management.

The second price target is likely at 78.72 (Target 2) if the bears can break through the weekly support level. 

The third and last price target is feasible at 76.99 (Target 3). 
If the price at 83.94 is broken, this scenario is no longer relevant.