Forex Broker Australia eventually based in Australia, while for the last years Australian proposal widely spread its offering and became one of the leading online-trading hubs which made Australia an important world center for the Forex trading industry.
Forex Trading Platform in Australia
Forex trading is legal in Australia, but to choose a reliable Forex Trading Platform in Australia you first need to find a Good Broker that offers Trading Platform you will use for direct trading.
In fact, Australia Traders can open accounts mainly with Australia Regulated and Based Brokers or Platforms, since worldwide Broker may impose some restrictions.
Besides, Australia Regulated Platforms and Brokers are highly reliable and provide excellent service. Since every Brokerage or Forex trading Platform before it legally operates in Australia it is mandatory to obtain an ASIC license.
| Australia Trading Pros | Australia Trading Cons |
| --- | --- |
| Regulated by Top-tier ASIC | No Negative Balance Protection |
| Good safety and Clients protection | No longer high leverage available |
| Australia Brokers has high establishment standards | Clients from other jurisdictions cant open accounts |
| No restrictions on Traded Instruments | |
| Numerous Australia Brokers available | |
Australia Forex Regulations
Ever since the expansion of Online Trading solutions, Australia immediately established regulations for FX Brokers due to the high risks of the trading activity itself.
Australian Forex Brokers that operate in Australia or accept Australian Traders should be fully registered before any operation in Australia, while the regulation and authorization of the trading companies are established through the Australian Securities and Investment Commission (ASIC).
ASIC enables good protection of the customers' rights, for more details and information check out the official website www.asic.gov.au also connect to recent updates on Twitter @ASIC_Connect .
Historically ASIC was established in 1998 as a national authority toward the Forex industry with the intention to establish the best possible practices and make trading available and safe to all.
Australia Regulation is obviously one of the best client protection in Forex offered by Australian Brokers as we see in industry that truly extends the establishment of the brokerage offerings and enable industry smooth flow
Previously ASIC regulation was popular due to high leverage proposals up to 1:400, however since 2021 ASIC lowered allowed leverage levels to a maximum leverage 1:30 for retail traders, and 1:400 is available for professional traders only
Also one of the Popular points of Australian Broker was ability to accept international clients, for now some restrictions are in place so we advise checking well with a particular Broker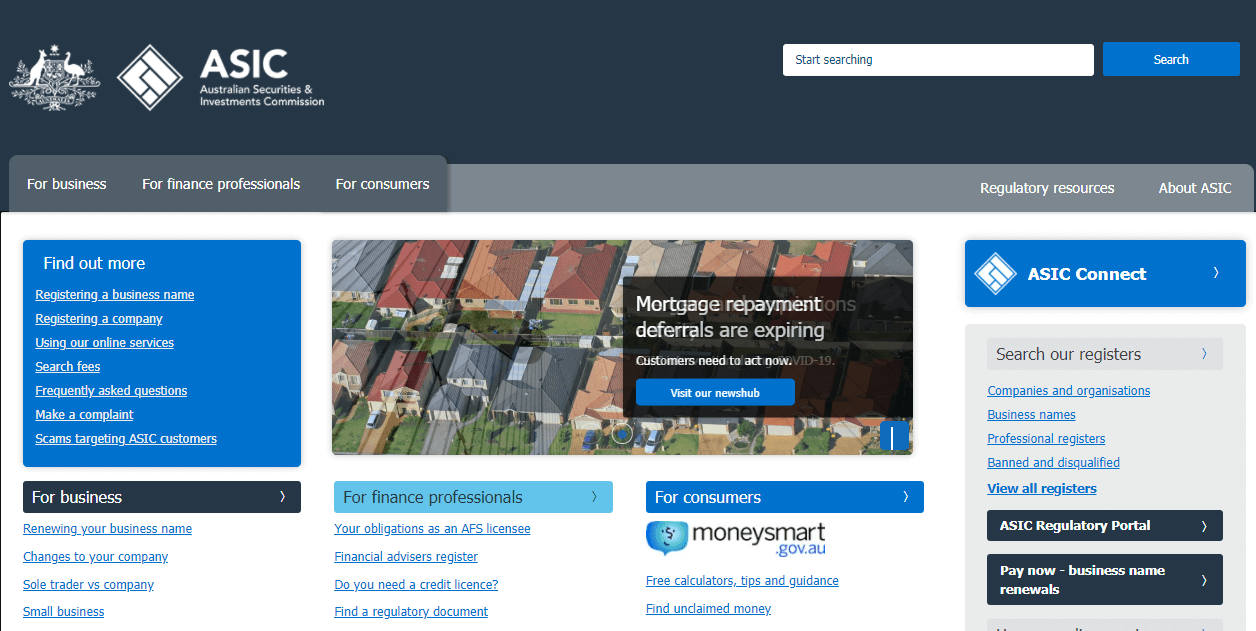 Top 5 Best Forex Brokers Australia
Below you will find a listing of the review Best Forex Broker based in Australia or Brokers accepting clients from Australia. We made the list according to the specified criteria and its Trust Scores so are highly recommended for trading by our Financial Experts:
Who are Crypto Brokers Australia?
There are Brokers in Australia that provide access to Crypto Exchanges where trader need to create Crypto wallet first and trade real Cryptos, or to speculate on a price movement only using CFD Cryptocurrencies, like majority of Forex brokers offer.