Indian Brokerage Industry is thriving and has been steadily on the rise in recent years. This lucrative sector offers high-volume stock trading through many brokers, with Bombay Stock Exchange leading as one of India's most prominent financial hubs.
Forex Trading Platform in India
Forex Trading is legal in India and is heavily regulated even restricted. So while choosing Trading Platform for India you need to select a Broker offering a suitable Trading Platform.
Due to restrictions – the pathway to Indian Forex Market is not straightforward, the rules are strict and there are loads of limitations; however, Indian traders can access market through international companies that may maintain branches in India or just accept Indian residents.
For India Based companies each Forex Broker offering trading platforms must be authorized by the local regulator and eventually obtain licenses from SEBI and RBI complying with their strict rules.
While in India itself there are two types of Indian Brokers – discount and full-service brokerage companies, where the first provides lower cost with less service, and the second includes full trading offerings with various services apart from only buying and selling shares.
| India Trading Pros | India Trading Cons |
| --- | --- |
| Highly regulated by SEBI | Not many brokers are regulated by SEBI or RBI |
| Indian Traders can open accounts with International Brokers | Many restrictions are in place for Forex Traders |
| Client Protection Standards | Many Scams attracting Indian clients due to restrictions |
| High trading standards and strict rules | No Compensation Scheme |
| No restriction on trading market | No Negative Balance Protection |
| No restrictions on trading strategies | High Leverage not available |
India Forex Regulations
Reserve Bank of India (RBI) made statements to limit online trading to individuals and retail investors. That is done in various ways, e.g. banks are obliged to report in case Indian residents transfer money to forex trading accounts, as well there is no domicile Indian Forex brokerage firm.
More of its history and establishment are available through It is also recommended to follow SEBI Twitter, to stay updated @SEBI INDIA .
Currency trading is rapidly getting popular in India, and it is preferable for Forex Brokers to be authorized by the local regulator – The Securities and Exchange Board of India. See more details on the regulator's official website: www.sebi.gov.in.
Being established in 1988S, SEBI operates for quite a long time already, yet still gives rather an identification to Forex broker registration that you can check through its website and control the market proposal.
In India, most of the brokers are bank subsidiaries that provide various account types like saving the account, online trading and Demat accounts.
In fact, there are only few good Brokers having entity in India, due to strict restrictions and regulations for Forex Trading. While the majority of Forex Brokers Internationally may accept India traders
However, India being a quite New zone for Forex Trading attracts many Scam Brokers mainly unregulated or based offshore to attract traders. For this reason, it is important to stay allert as safety remains an issue, so we advise picking only regulated brokers essential in protecting your investments from fraud, either selecting a Reputable Broker with strict licenses and opening account under its international entity.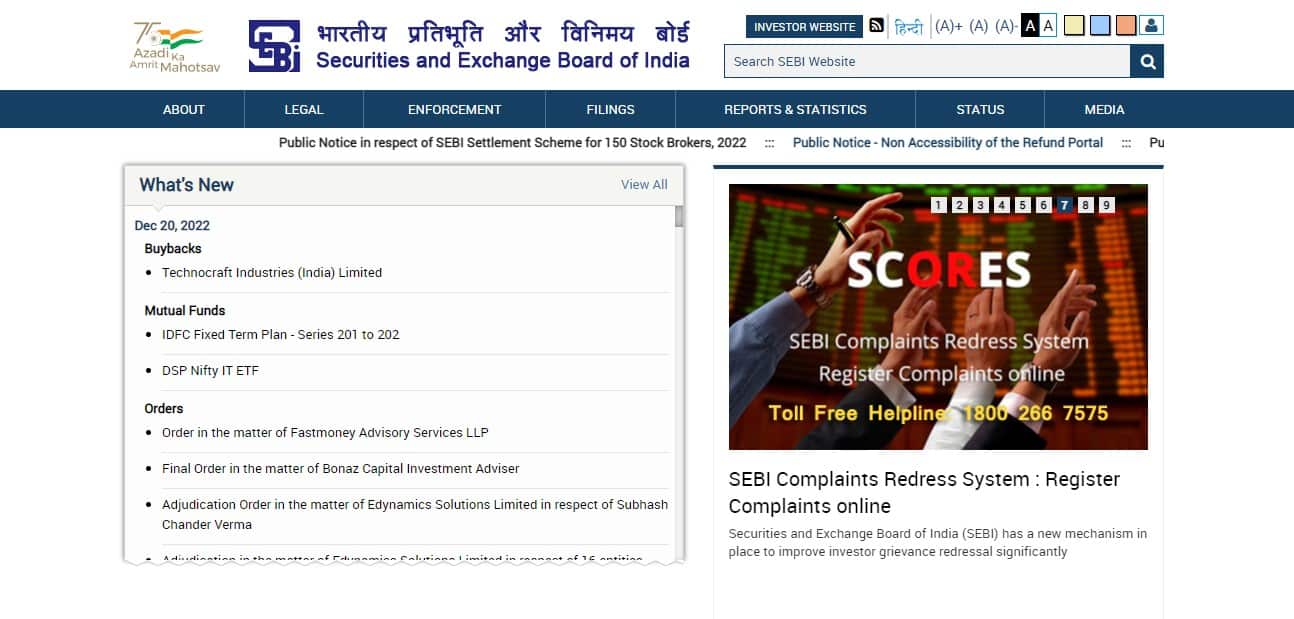 Top 5 Best Forex Brokers India
Below you will find our selection of Top Forex Brokers in India but mainly Brokers accepting Indian clients and based elsewhere. This list was created by our top experts following our specific criteria for broker evaluation and Trust Score:
How to Invest in Share Market without brokers in India?
There is no way for a retail trader to access trading or invest without Brokers in India or anywhere else. To access interbank you should be either a legal institution with high capitalization or an authorized dealer, that's why retail traders need Brokers to be used as execution venues.
Which Brokers trade in India?
There are many Brokers that are international firms and accept Indian traders as clients. We recommend trading only with reliable firms like XM, FP Markets, or IG.