Cyprus and its regulation CySEC is a prime destination for Forex companies looking to operate across Europe. The country's ideal location and accommodating establishment conditions make it an attractive choice, as does the highly-regarded Cyprus regulatory agency coupled with its comparatively low taxation rates.
CySEC Forex Trading Platform
Forex Trading is a legal and tightly regulated activity in Cyprus, with CySEC overseeing all operations to ensure compliance with the strictest rules of MiFID and ESMA.
CySEC Platforms or Brokers operating within the Cyprus nation must abide by these regulations for a hassle-free trading experience.
CySEC stands as the supreme authority in Cyprus, enforcing strict regulations on Forex Brokers and platforms to ensure traders experience a secure trading atmosphere.
| | |
| --- | --- |
| 🏦Regulator | Cyprus Securities and Exchange Commission (CySEC) |
| 🛡️Is it Safe to Trade with CySEC Broker? | Yes |
| 📊Max. Leverage | 30:1 |
| 🔒Negative Balance Protection | Yes |
| 💰Compensation Scheme | Yes |
Cyprus CySEC Forex Regulation
The CySEC ensures that the Cyprus Stock Exchange runs smoothly and efficiently while providing a heightened level of security to investors by enforcing stringent regulations on financial institutions.
Check CySEC official website –www.cysec.gov.cy , and we also recommend following the regulator on Twitter –@CySEC official
There is a significant number of companies operating under CySEC offering various types of financial activities including Forex Brokers out of Cyprus and comply with CySEC regulations too.
CySEC operates as a subsidiary of the European MiFID which enables members of Europe open account and run European businesses, yet through relatively easy regulatory guidelines and faster approval processes.
CySEC also is a broker-friendly authority that allows most of the financial practices that even showed cases indulged in some high-risk operations and resulted in criticism from the world-respected authorities. However, the CySEC constantly reforms its guides in order to ensure that all CySEC Regulated Forex Brokers comply fully with the protective laws towards investors, their funds and interests.
Even though there are still many forex broker scams establishing their headquarters in Cyprus, CySEC makes its best to assist and not fall into trouble through its official website, where all necessary information about the company or another is listed.
It is always strongly advised to choose among regulated brokers, as this is the only possibility to be covered and receive assistance in case the Broker is an unscrupulous one.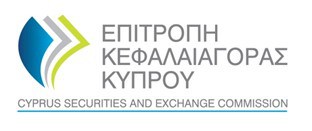 Top 5 Best CySEC Regulated Forex Brokers
Our financial experts have put together a list of Top Brokers with a good reputation and trading conditions operating under CySEC licenses. In fact, many forex brokers establish their entities in Cyprus due to its broker-friendly approach and low taxation rate.
Based on our research, this list of CySEC brokers offers optimal trading conditions while being fully compliant with stringent regulatory standards:
Are CySEC-regulated brokers safe?
CySEC, Cyprus' financial regulator, provides traders and investors with an extra layer of security. It constantly monitors the sector to ensure that buyers are safeguarded against any potential threats.
How do I know if a broker is regulated by CySEC?
The information regarding the broker's CySEC regulation is usually indicated on both broker's and regulator's websites with the certificate number and date of issue.